Total picture
Besides for a beautiful, natural hairstyle Je bent mooi..! is also the perfect place to come for makeup with the 100% mineral makeup brand Mineralogie. Whether you want (free) advice, a partial or a complete makeover. I look at the full picture: your hair colour, your hairstyle and – if you like – your makeup. Beautiful makeup completes the picture. The brand I work with has a wide range. I use it to create a natural makeup for the daytime or the evening, but I can also do a festive makeup that totally enhances who you are.
Tuned to your wishes
The famous makeup artist Niels Jansen has taught me all there is to know about applying beautiful makeup. I look at the shape of your face, your bone structure and your skin tone, but also at who you are and what look you want to create. Do you prefer a lighter makeup, for example, or do you love adding a touch of drama with smokey eyes? Are you up for a vibrant lipstick or is a lip-gloss more your style? The look I create accentuates the natural beauty of your face and perfectly matches your wishes, needs and the occasion.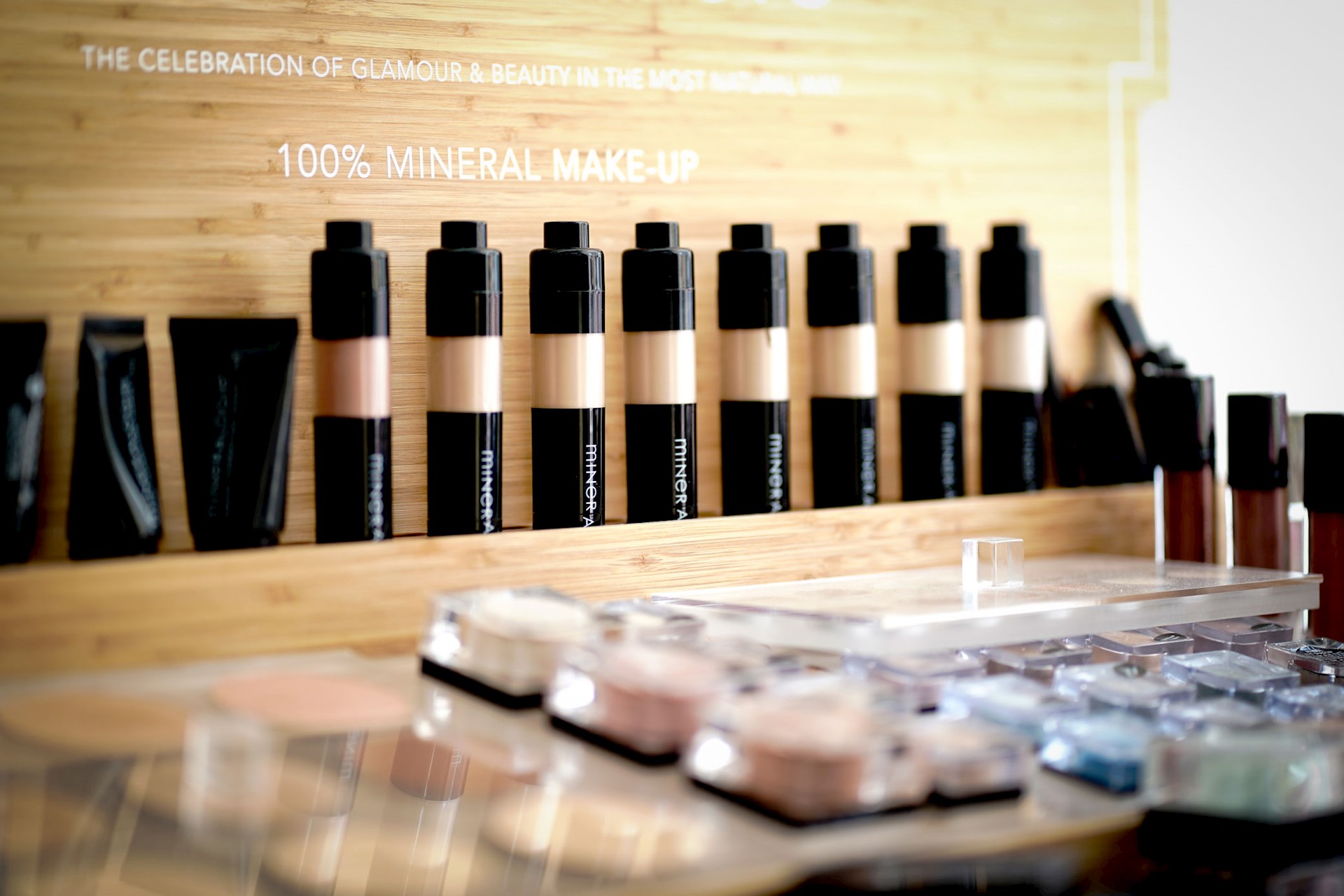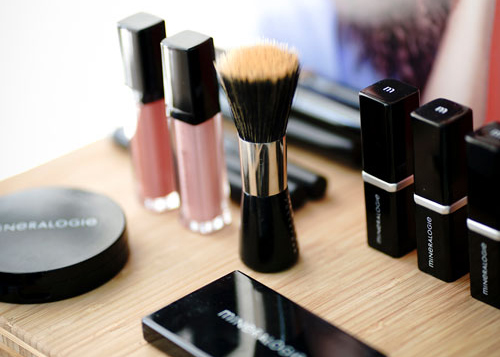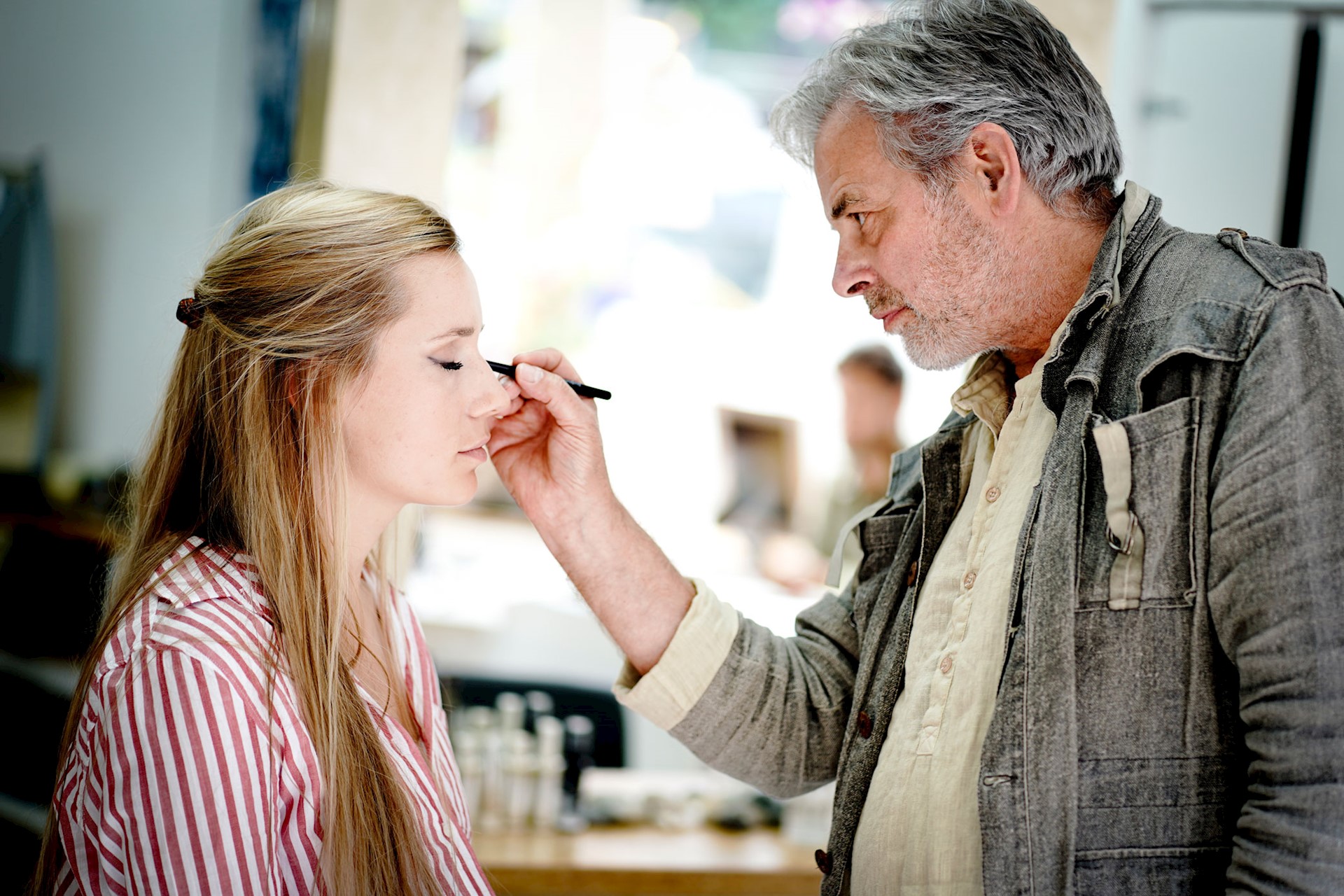 Makeover
Would you like a complete makeup for a special occasion or do you simply fancy a total makeover for a change and would you like to discover the possibilities of mineral makeup? Then I will gladly help you. As I apply the makeup, I will tell you what I am doing and advise you, so that you can apply my tips and tricks yourself at home.
Touch-up
To supplement your own makeup you are more than welcome to come to Je bent mooi..! for a touch-up. In that case I won't be doing your complete makeup, but I will put the finishing touch to your own makeup.
Free advice
Would you like to know what the options are for mineral makeup for your skin and how to apply it? I can offer you good and specific advice in a free advisory session.
Afspraak maken?
The makeup products by 100% mineral makeup brand Mineralogie are available at Je bent mooi..!. At our salon you will find both the standard range and the trend collection.
Would you like to make an appointment for a touch up, complete makeover or would you like free advice on Mineralogie and how to best accentuate your personality, face shape and bone structure? Phone 020 - 681 65 09 or fill in the contact form.
To avoid being charged, please cancel your appointment at least 24 hours in advance.
Elena Schouten (48), IT-specialist, Amsterdam
"I've been a customer ever since Ronald opened the salon. I live in the neighbourhood and I walked by one day. The salon window looked impeccable with its beautiful decorations. A great deal of thought had clearly gone into the styling. I stepped inside, into a salon that had been decorated in a modern style and visibly with much love. That appealed to me. Ronald is a true professional and a very pleasant person. It is always fun chatting with him. He is nothing like the usual hairdresser you see in many salons. After my second child I suffered from hair loss and my hair was dry from constant dyeing. I wanted a healthy look for my over-the-shoulder, lightly curly hair. Ronald took on the challenge and passed with flying colours. I now have my hair dyed monthly and cut approximately four times a year. The natural dye enriches the quality of my hair and I also like the application technique. Ronald uses different colours on my roots than along my hair, for example, creating a more natural look. In addition to my hair products, I also buy makeup products by Mineralogie at the salon. I'm very pleased with that addition to the salon. The only negative for me is that I must remember in time to plan my appointment, or else Ronald won't be able to fit me in."