Vision
At Je bent mooi..! we work with the complete JOICO range: permanent and semi-permanent colouring, hair care products and styling products. JOICO's vision and formulas go hand in hand with the vision and the concept of the salon.
Je bent mooi..!
JOICO's perfectly balanced formulas bring the hair in optimum condition, making use of substances already naturally present in the body, such as amino acids. JOICO and Je bent mooi..! share the same focus: beautiful hair, nurtured right into its core, with products that don't cover the hair, but replenish the deficiencies right down into the deeper lying fibres. The high-tech products by JOICO are based on the 'divide damage' principle: a globule containing keratin and rosehip oil in the products ensures the hair is not damaged during chemical treatments.
The founder of JOICO: Steve Stefano
The JOICO brand was launched over 40 years ago by a passionate Californian hairdresser Steve Stefano. He was unhappy with the hair care products on the market at the time, so he developed his own brand. According to Steve there was nothing in the world more beautiful than healthy hair. The vitality, colour and shine of healthy hair boost your own energy and that of the people around you. Steve called that energy 'JOI'. Throughout the years – after all the colouring, cutting and blow-drying - the hair had lost 'JOI'. According to Steve there was a difference between what makes us happy with our hair and what makes our hair happy. His aim was to unite those differences, making the hair happy and the person happy with the hair. With all its products JOICO focuses op strong, shiny, healthy hair.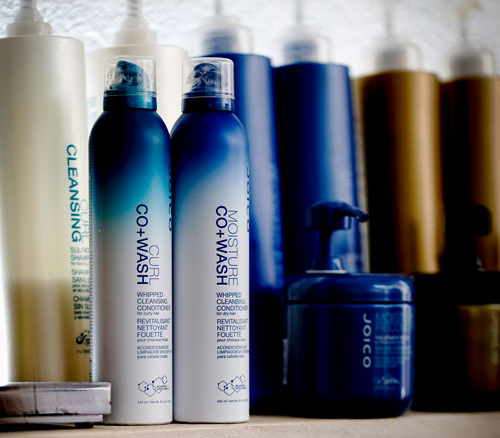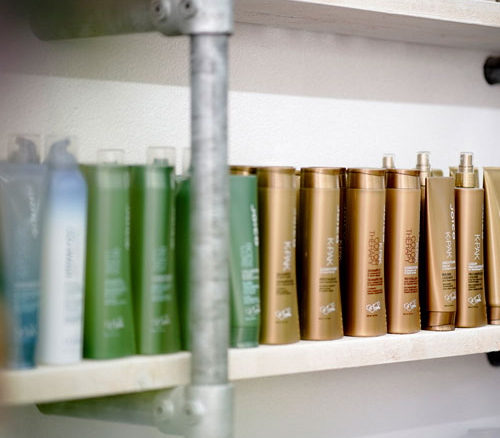 Make an appointment
The hair care and styling products by JOICO are available at Je bent mooi..!. Would you like to know what JOICO can do for your hair and would you like advice? Are you interested in a colour treatment with JOICO? Phone 020 - 681 65 09 or fill in the contact form.
To avoid being charged, please cancel your appointment at least 24 hours in advance.
Hellen Dorenstouter (65), Amsterdam
"Je bent mooi..! is located in my neighbourhood and I walked buy some seven years ago. The salon drew my attention because it looked so good, so I went inside. I used to have my long hair bleached a lot, which left it rather dry. I go to the salon every 6 weeks to have it dyed and usually get a haircut twice a year. Once with the classic cutting technique and the other time with the MCLEAN CURLSYS® cutting technique, which is particularly suited to my long, wavy hair. The blonde colouring is naturally based and doesn't damage my hair. The various nuances of blonde make it look far more natural than it used to. On top of that, the dye also covers my grey hairs very well. At home I use the JOICO shampoo, conditioner and oil. My hair looks much healthier now and it sits better. I am very pleased that Ronald is always the one to do my hair and not a trainee. The salon is super clean, everyone who works there is extremely customer friendly, the service is excellent and it relaxes me completely."