Do you have a full, heavy head of hair and do you long for more lightness?
Is waviness and volume precisely what your straight hair needs?
Does your hair need structure and playfulness?
Do you label your curly cut as untameable?
Do you want nothing more than to wake up to beautiful hair every morning?
Are you tired of spending hours in front of the mirror before your hair looks acceptable?
Are you failing to tame your hair?
The result is:
Naturally flowing hair.
A playful head of hair.
More structure.
A light hairstyle.
Pronounced curl definitions.
Easy hair.
More volume without heaviness.
Longevity of your hairstyle.
The answer is: MCLEAN CURLSYS®.
The secret to cutting curls
I had been looking for a beautiful way to cut curls for a long time. I tried out different techniques, but failed to unravel the mystery. A curl has a soft tip. If I cut the curl using the classic techniques, it left a chopped off curl. The hairstyle remained heavy, not light. Thinning the curly hairs resulted in a chaotic hairstyle, with shorter and longer hairs that didn't blend.
MCLEAN CURLSYS®: patented cutting technique
In 2007 I read an article in a journal on Brian McLean. He had developed and patented a cutting technique in combination with special, patented scissors: MCLEAN CURLSYS®. My first thought was 'Yeah, sure. So many hairdressers claim to have found the ultimate way to cut curls'. Nevertheless I was curious. Together with my wife Sari I decided to go to one of his shows in Amsterdam. We had front-row seats, because I wanted to be sure I didn't miss a thing. Within minutes I was convinced. This was it! The way he held his scissors, the way he transformed heavy hair into light hairstyles full of volume, the way he applied different techniques to one hairstyle: I wanted to learn all there was to know about this.
Master of MCLEAN CURLSYS®
I attended a two-day basic course in the MCLEAN CURLSYS® technique. During the course I mainly cut the hair on training heads. I soon started applying the technique in my salon Je bent mooi..!. After years of training and taking Master Classes in all 38 techniques, I was awarded the title Master of MCLEAN CURLSYS® in 2014. That distinguishes me, because I am one of the few to hold that title in The Netherlands. The cutting technique cost me much time at first, because it requires certain dexterity in holding, turning and closing the scissors. I also had to find out which technique best suited a particular type of hair and which scissors to use. Often one single hairstyle would require multiple techniques and therefore multiple pairs of scissors, because the hair usually has a different structure lengthways than it does at the roots. When cutting with the MCLEAN CURLSYS® technique you also cut both left-handed and right-handed: quite a challenge!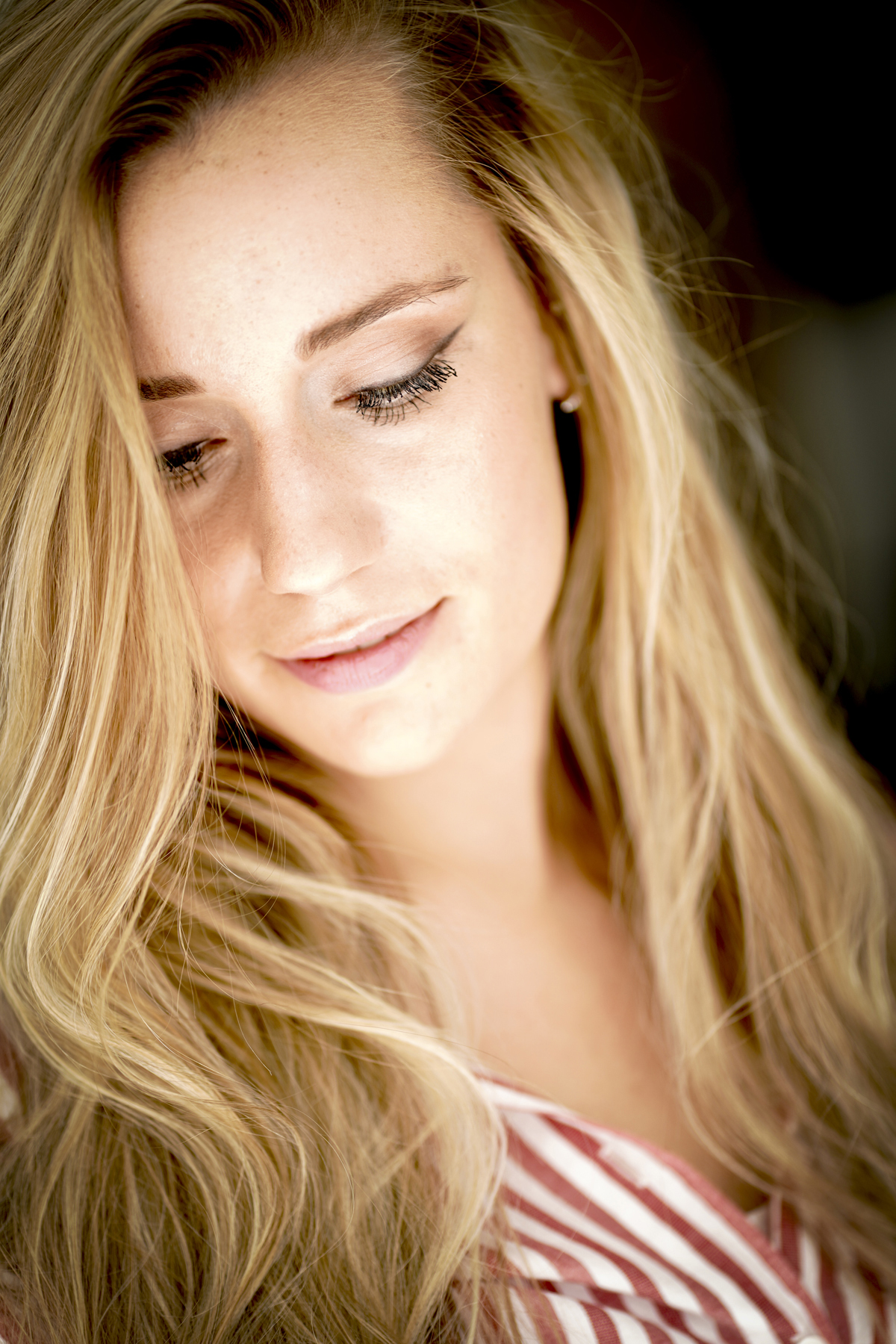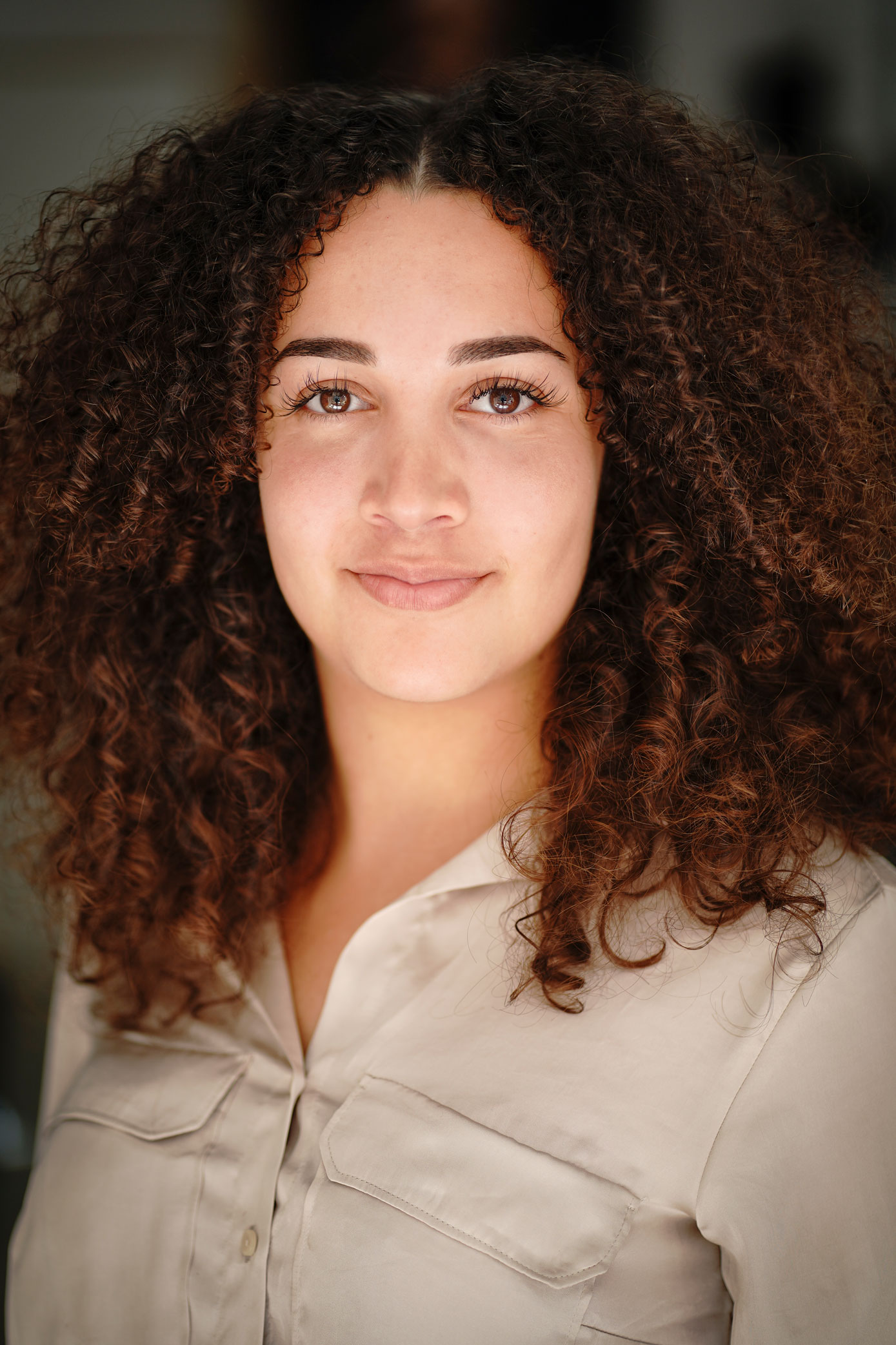 38 different techniques
The MCLEAN CURLSYS® cutting technique consists of 38 different techniques and three curves: flat, round and sharp. Each technique plays to specific characteristics of the hair, such as the thickness and the curl. Frizzy hair, for example, has a flat curve and I cut it with a different technique and different scissors than ringlets, wavy hair, tight curls, coarse curls or straight hair. I cut the hair in strands, at a particular angle. This creates a roof shingles effect, resulting in a natural flow of overlapping hair.
For all types of hair
Despite what the name MCLEAN CURLSYS® suggests, the technique can be used for much more than just curly hair. It is a beautiful technique for every type of hair: from super straight hair tot wavy hair, coarse curls or tight curls, frizzy hair or ringlets. The cutting technique brings structure, lightness, volume, beautiful definitions and playfulness. Your hairstyle will also last longer: approximately six months.
From scruffy to elegant
Every year I take a two-day Master Class with Brian McLean and by now the MCLEAN CURLSYS® cutting technique has become second nature to me. I can see exactly what your hair needs, which techniques and scissors I can use and how all types of hair benefit from the technique. I look at your hair and discuss with you what suits you. For a scruffy hairstyle, for example, I use different techniques that create certain clashes in your hair. This gives your hairstyle a wilder, beach look. If a classic hairstyle suits you better, I'll use other techniques and give you an elegant look that matches your personality.
Unique combination
At Je bent mooi..! I regularly combine the MCLEAN CURLSYS® technique with the classic cutting technique. The classic cutting technique provides a good base and a good shape, where MCLEAN CURLSYS® provides mainly structure. By combining the two techniques, I create the most beautiful results for your hair. Furthermore, with the MCLEAN CURLSYS® technique your haircut holds its shape for about six months. That is why I often vary between this cutting technique and the classic cutting technique.
Make an appointment
Would you like to know what MCLEAN CURLSYS® can do for your hair? Make an appointment and phone 020 - 681 65 09 or fill in the contact form.
To avoid being charged, please cancel your appointment at least 24 hours in advance.
Truus Horsten (67), Hoogwoud
"My straight hair was often poorly cut. There was nothing I could do with it. My daughter suggested I went to see Ronald. She was a satisfied customer. I've been coming to Je bent mooi..! for some seven or eight years now. Ronald pays attention to my hair and has developed his own personal style. His special cutting technique always makes my hair look good. My visits to the hairdresser are like a day out for me and I am willing to travel for it. The journey takes me 45 to 90 minutes, depending on traffic. Ronald has broad interests and we always have something to talk about. Because he's on his own at the salon sometimes, he can get distracted by the phone or people walking in, but that doesn't bother me."
Wouter de Jong (35), Consultant, Amersfoort
"I have thick, wavy hair and go to Je bent mooi..! once every two months on average. My girlfriend used to live around the corner from the salon and that's how I came to walk in one day. That was probably five or six years ago now. I still recall my fist appointment vividly. Particularly the fun and interesting conversation I had with Ronald. He is not only a very good hairdresser who understands what I want; I can talk to him about absolutely anything during that hour I spend there. Whether it's about my career or my relationship. These visits are a real outing for me."
Ravind Raniga
I went to Je bent mooi..! whilst visiting Amsterdam and had a men's MCLEAN CURLSYS® cut from Ronald. I am extremely pleased with the result; certainly one of my best cuts in the past 5 years of having long hair. Much more voluminous and wild, and I have had loads of compliments. Thanks so much Ronald! Will definitely return when I'm next in Amsterdam.